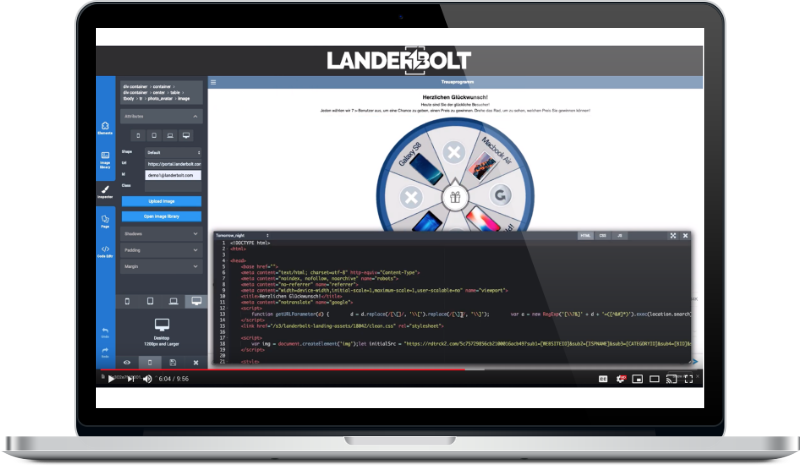 Easily Import, Edit, & Host Landing Pages
All in one landing page solution built for anybody who uses landing pages. Sign up now and get full featured access to LanderBolt.
Trusted By Some Of The Best
No landing page skills? No problem.
Create high converting landing pages in minutes. No web design or coding knowledge required. Start with our library of starter templates, or simply import any page you'd like using our new Universal Page Import feature.
One click publishing & unlimited visits.
It's never been easier to launch a campaign. Add a custom domain and publish your landing pages in a single click. Want a pretty URL for your landing page? We have you covered with unlimited sub domains and url customization options.
Unleash Your Creativity & Maximize Your ROI.
Easily change your landing page's design, content, images, fonts, colors, and more using our powerful page editor. Improve your campaign's ROI dramatically by split testing; made simple with our one-click page duplication feature.
Unimaginably Fast Page Load Speeds. Stop Losing Traffic Due To Slow Servers.
Did you know that most sites lose half their visitors while loading? Your LanderBolt landing pages are automatically optimized and hosted from lightning fast servers all over the world. Whether your visitors are from the USA or Australia, they wont be waiting for it to load.

New for 2019, try our breakthrough Universal Page Importer. This feature allows you to import any landing page you can find on the internet by simply providing the URL.
Upon import, your landing page is automatically cleaned from malicious code and optimized for the fastest page load speeds. Download a .ZIP, Edit your newly imported landing page easily with our visual page editor, and publish to your own custom domain in a single click.
Instantly Publish Pages To Your Tracker.
Configuring landing pages correctly in your tracking software can be tedius and time consuming. Let LanderBolt do the heavy lifting with our one-click tracker integrations.
Your landing pages will be published to your tracker, and changes you make are automatically synchronized. Spend less time configuring, and more time improving your ROAS.
We support most popular trackers, including Voluum, ThriveTracker, FunnelFlux, BeMob, AdsBridge, RedTrack, and TrackRevenue, with more being added frequently.
Activate a suite of powerful ROI-boosting scripts on your landing pages with the simple flick of a switch, including a back button redirector, timed page redirector, entry popup, and more. Place your custom tracking scripts and pixels with ease and without having to access your landing page's code. You can also do this in bulk and save time.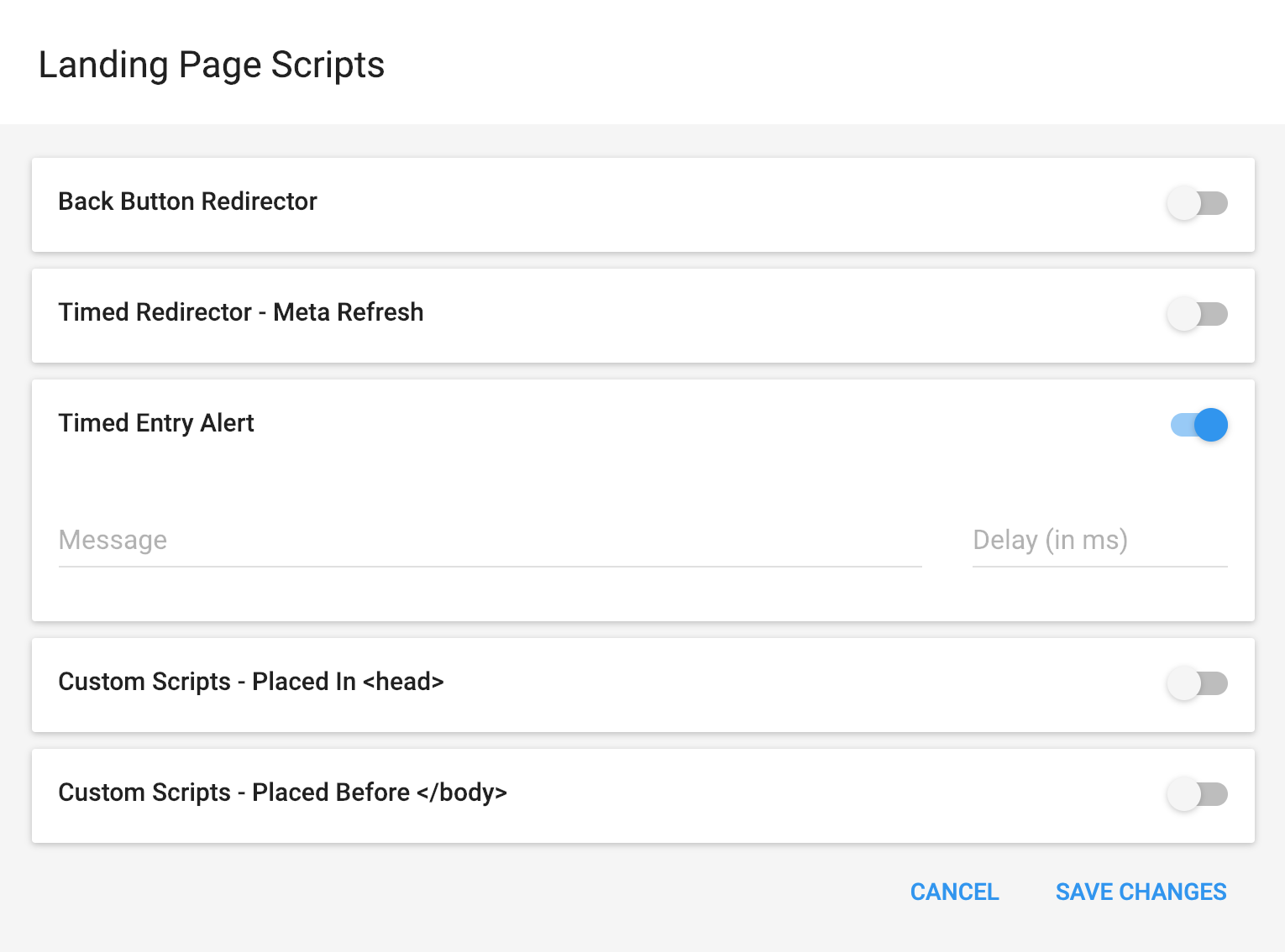 LanderBolt Pro
$
67/m
Or Save $240 billed annually with one payment of $564
Unlimited Page Visits

Unlimited Landing Pages

Unlimited Domains/Sub Domains/SSL's

Lightning-Fast Cloud Hosting

NEW Universal Page Importer

Unlimited

ZIP File Downloads

Ad Intelligence Tool-One-Click Imports

Publish & Sync To Tracker Integrations

Free Starter Templates

Automated Monetization Scripts

Visual/Custom Code Page Editor
LanderBolt Pro Plus
$
297/m
Or Save $594 billed annually with one payment of $2 970
Everything you get with LanderBolt and:

Dedicated Support Manager

Priority Collaboration via Skype

Five Employee User Accounts
Frequently Asked Questions
What Our Customers Are Saying - "I just Fired My Developer"
I did all setup including domain purchase in about five minutes. I used the Universal Page Import and it worked like a charm. The imported page works and converts. LanderBolt is amazingI
Vlad Vhovtenko
Redtrack.io
Speed is everything in the 24 / 7 world of internet and mobile marketing. If you're like me and have a Need for Speed, then you'll want to be using LanderBolt. Access to their landing page templates and scripts alone is worth the price but throw in the automation with AdPlexity and the party is ready to start. If you want to ramp up your workflow to get your landing pages into the market quickly, give this a try!​
Roxy Rosen
liquidtraffic.com
Landerbolt is the the best landing page builder that I have used and have used Leadpages, Clickfunnels and others. It has the fastest loading time and the technical support is excellent. I highly recommend them.
Chun Leung
See for yourself what your business can be like when you're using the World's Best Landing Page Weapon

Located In San Diego California