Introducing LanderBolt, the world's best LMS
Instant ROI - LanderBolt Lightning Loading
Slam us with traffic! Slow Page loading speeds costs you time and money. Our hosting experts solution uses a proprietary cloud hosting method to improve, monitor and optimize your load speeds using LanderBolt's Lighting Loading cloud platform. Our 99.999% Uptime guarantees you don't have to stress about lost revenue due to pages not loading.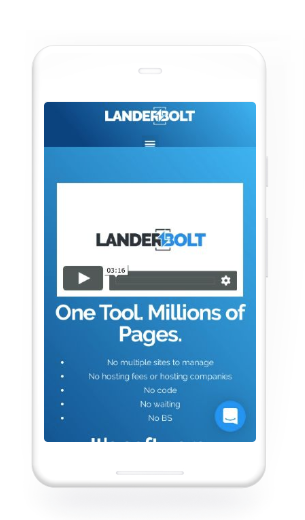 Three Ways To Import Pages And Migrate Fast. Endless possibilities.

LanderBolt has everything you need in a modern landing page workflow, bringing a new level of efficiency to every campaign. It wasn't just made for the pro's. It redefines your business. We'll help you migrate and onboard your team.
The Universal Page Importer
Paste any URL and instantly import that lading page with the universal page importer, our most popular and robust feature. Paste your URL and split test, visually edit, assign domains, Multivariate test and so much more…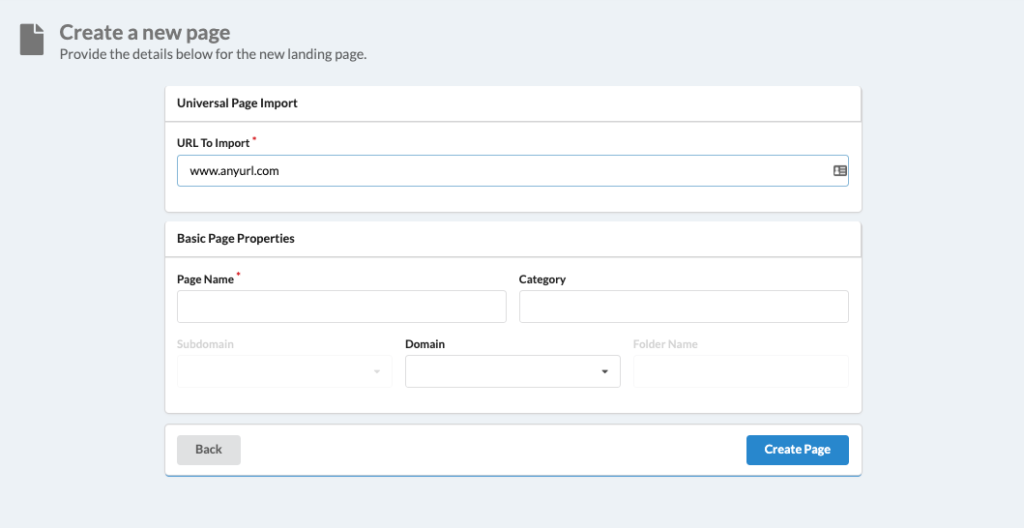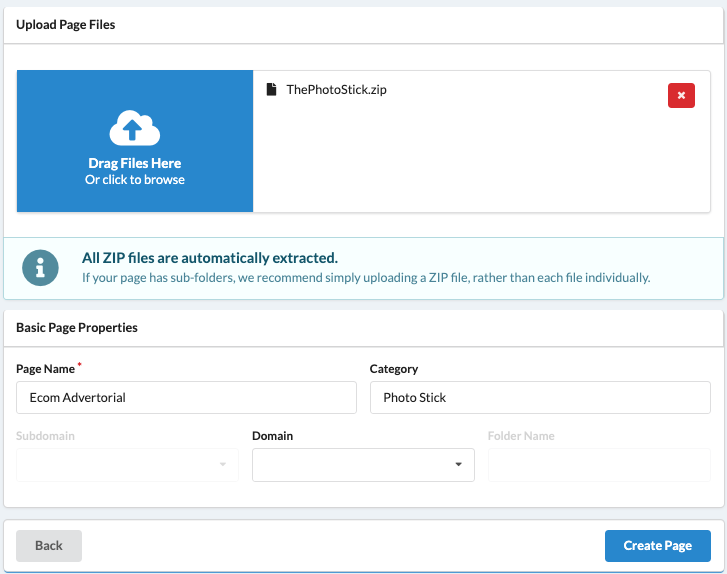 Upload Any Website Files. You do not need hosting. EVER!
Just Drag your files in a .zip format and your site is live in 5 seconds, ready for traffic. Many pros have unique landing pages stored locally. The .zip Import works in a matter of seconds for quick and easy deployment.. 
Start With One Of Our Templates
Select a template and the visual editor reconfigures itself to match, including tracking scripts, images and look and feel of your the page. You also have the ability to create your own templates so you'll always have a "control" version if you do a lot of split testing.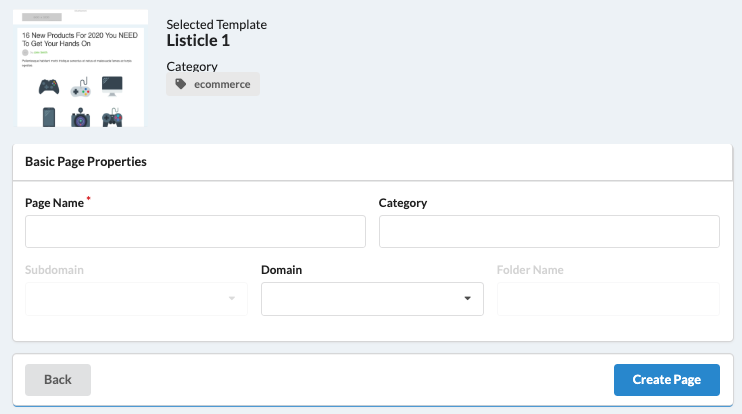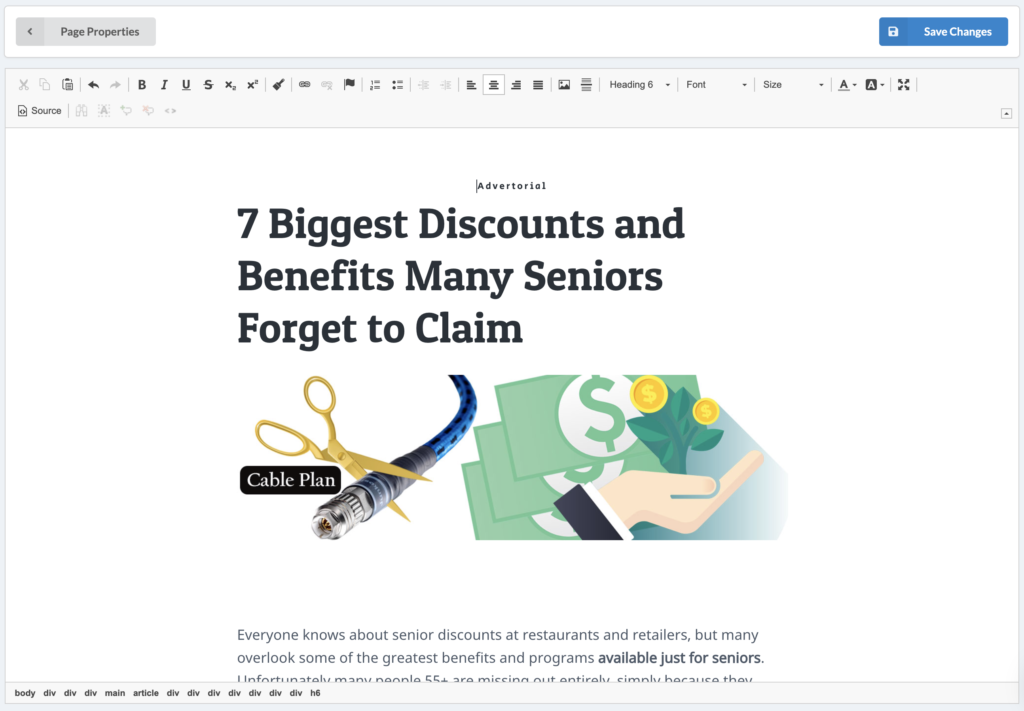 "WordPress Like" Visual Page Editor
Having the freedom to move fast while working in the visual page experience can make a big difference. Create effective, clean, converting pages without code, plug-ins, add-ons or extra effort, using a platform that's even easier than Microsoft Word.
Go Live in Under 5 - Page Properties
With LanderBolt, it takes three minutes (seconds with pre-existing pages) to launch and go live. You can use your own domains, and creating sub-domains, folders and landing pages on your root is all available in our page properties dashboard.
Running traffic, split testing and scaling are just as easy–and just as fast.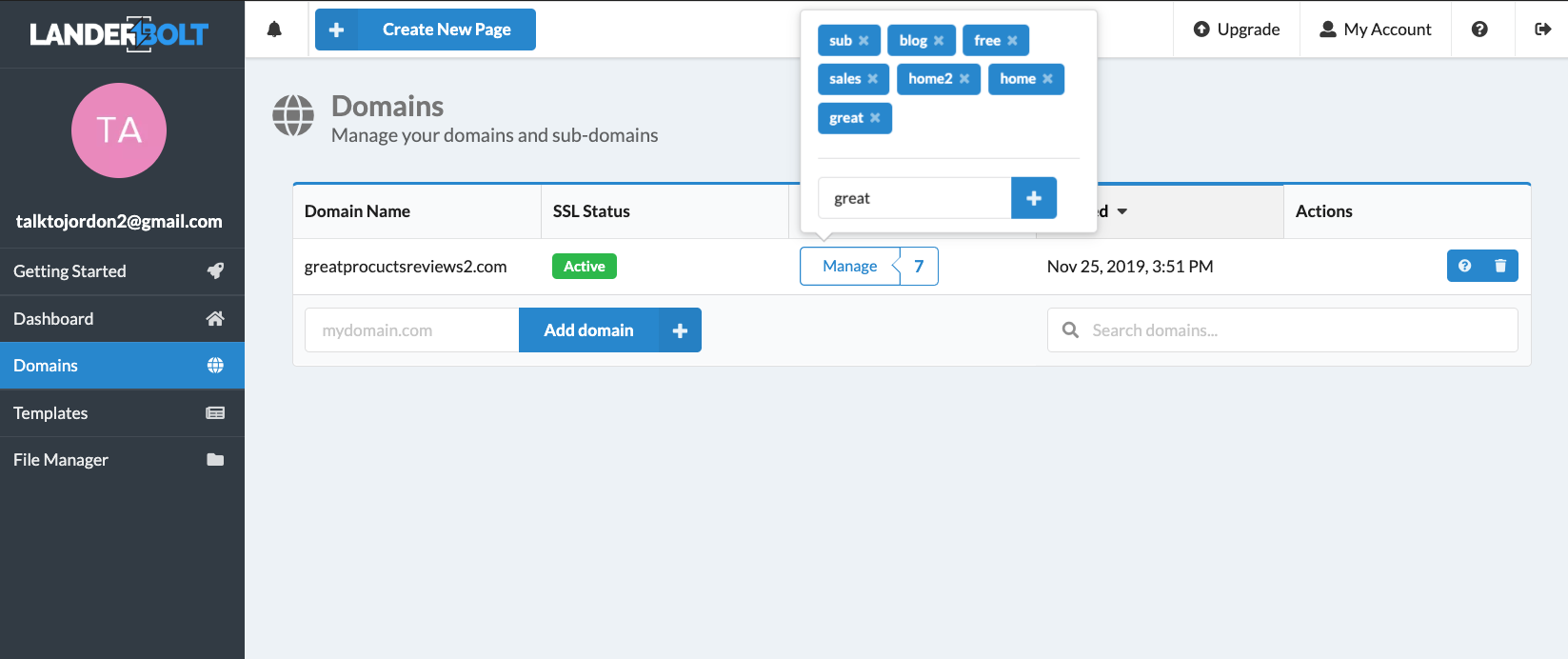 One Platform for Everything - Domains Manager
All of your domains, all of your websites, all your landing pages in one place. Stay organized and your media buyers will love you. Plus every domain you add is protected by our bullet proof SSL system.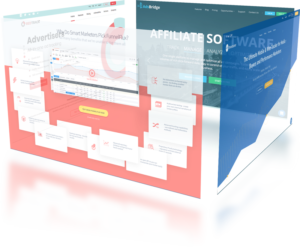 Goes with the workflow – Integration and Automation
Pro Integration is able to dramatically reduce tedious tasks using advanced API systems, tracking, multivariate split testing and more..
Chose a plan below and deploy your pages instantly.
LANDERBOLT
$
77
per month annually or $97 billed monthly
Wordpress Like Visual Page editor
PROFESSIONAL
Everything you get with LanderBolt, plus:
$
237
per month annually or $297 billed monthly​
Human Hands - Coming Soon

Automated Multivariate Page Generation System

*New* Landing Page Cleaning
AGENCY
Fully Loaded. Everything, plus:
$
637
per month annually or $797 billed monthly​
Advanced Multivariate Page Generation System

Multi-User Team Collaboration

Custom Tracking Integrations

Done for you landing page migration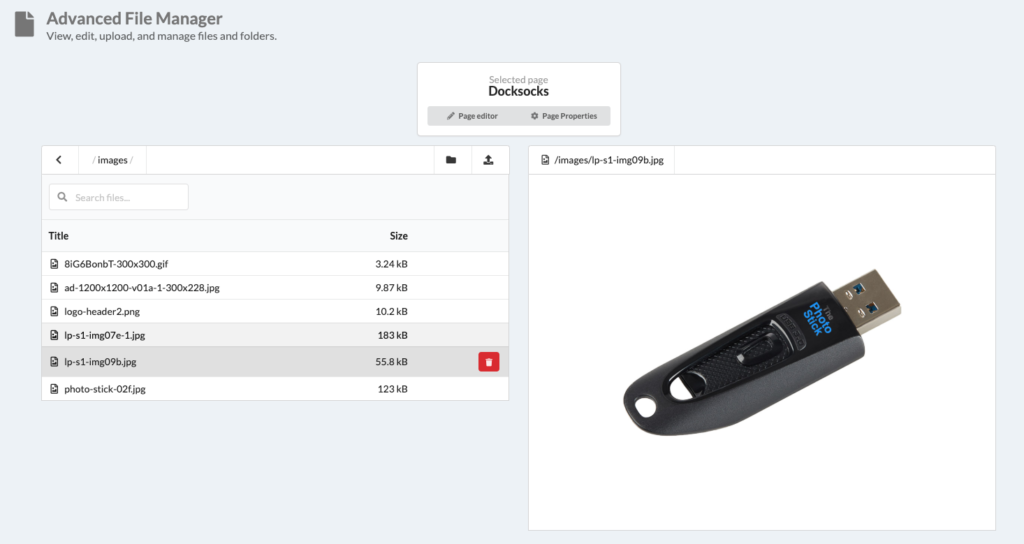 File Manager
An FTP like platform that replaces the need for a server by giving you access to your landing page files and assets. You can edit them, upload new assets and re-arrange them without a server, FTP, or any kind of hosting. The File manager includes a full code editor built in so you can make quick changes to your pages with ease.
Performance Tracking Integrations
Instant Publishing to your tracker saves valuable time. You can automate tedious tasks like tracking scripts, outgoing click URL's, dynamic tokens, and more. If we have't integrated with your tracker yet, send us a ticket and we will!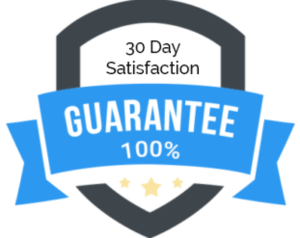 LanderBolt works. Period. But, if it's not working for you, just let us know and we'll cancel your account–no questions asked. 
Sign up now to see the world's fastest, easiest Landing Page Platform in action–and get your pages launched!
Frequently Asked Questions
What Our Customers Are Saying - "I just Fired My Developer"
I did all setup including domain purchase in about five minutes. I used the Universal Page Import and it worked like a charm. The imported page works and converts. LanderBolt is amazingI
Vlad Zhovtenko
Redtrack.io
Speed is everything in the 24 / 7 world of internet and mobile marketing. If you're like me and have a Need for Speed, then you'll want to be using LanderBolt. Access to their landing page templates and scripts alone is worth the price but throw in the automation with AdPlexity and the party is ready to start. If you want to ramp up your workflow to get your landing pages into the market quickly, give this a try!​
Roxy Rosen
liquidtraffic.com
Landerbolt is the the best landing page builder that I have used and have used Leadpages, Clickfunnels and others. It has the fastest loading time and the technical support is excellent. I highly recommend them.
Chun Leung
Sign up now to see the world's fastest, easiest backend in action–and get your pages launched!